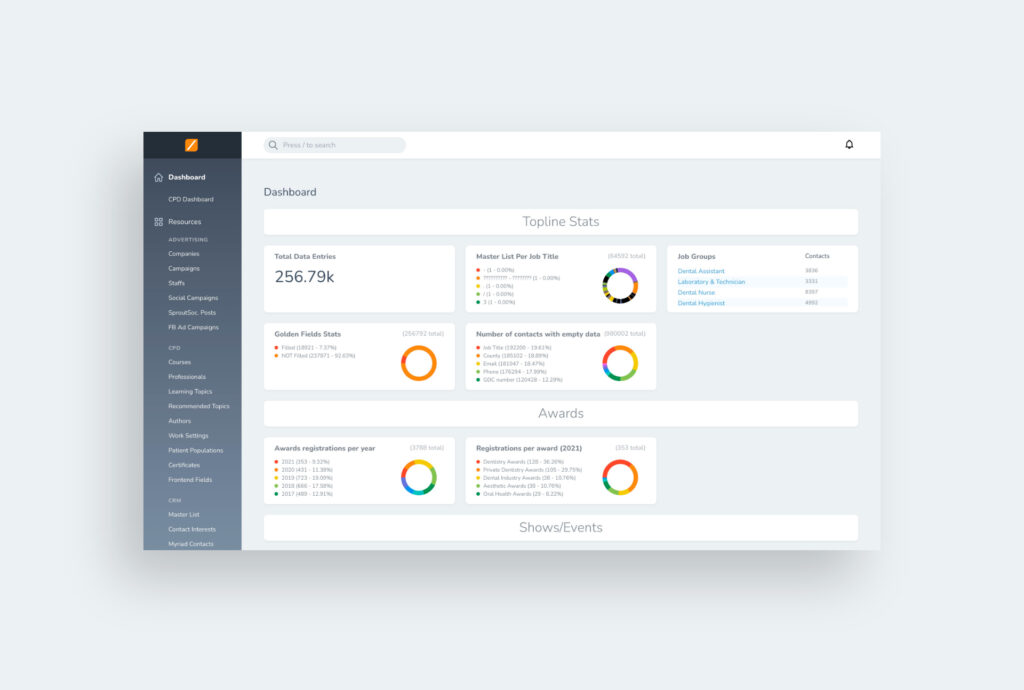 Skillset: Rapid Prototyping / Consultancy / UX / WordPress / Laravel
Challenge: Bringing together many siloed data locations into a single bespoke CRM with SSO
Result: Enriched and joined up data that has empowered the business to grow 300% during the pandemic
Over many years the previous agency had created varying systems for each of the clients projects. We were tasked with pulling together all this data into a single CRM which gave our client increased understanding on their customers.
Sales to sponsors increased as the client could use this new combined data having more insight on customers to offer sponsors a more tailored audience.
To maximise the use of this single data source we created a bespoke single sign on module that enables each user across all of the business platforms to log in and manage their own data through a single point.