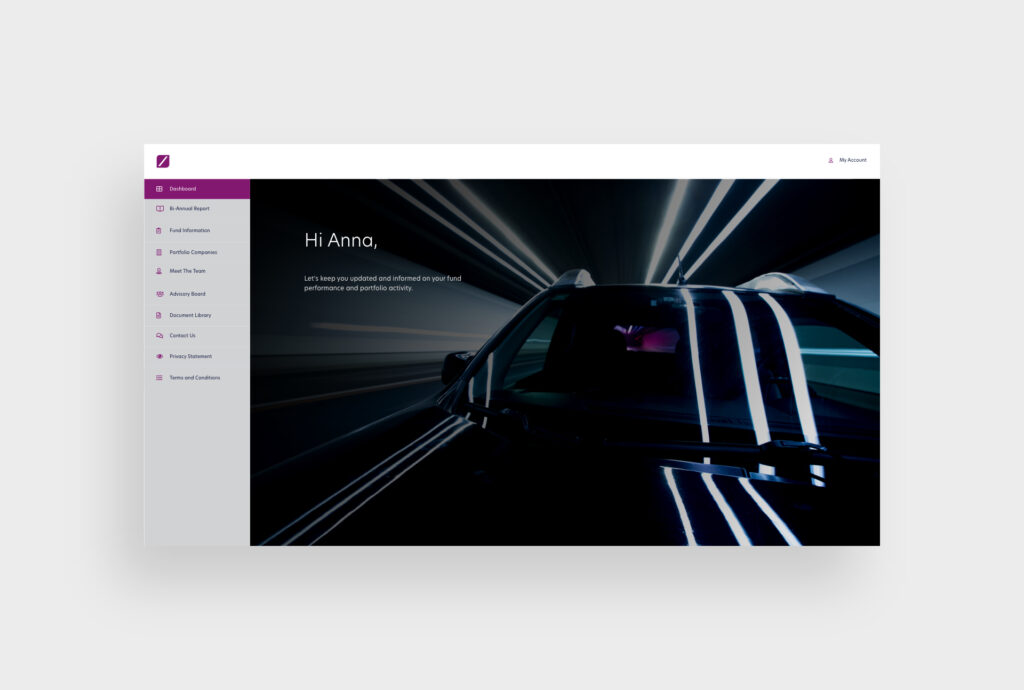 Skillset: UX prototyping / Laravel
Challenge: Manual and time consuming investor relations reporting. To create a seamless online portal for all investors with unique data automatically synchronised and reporting.
Result: A bespoke SaaS portal allowing for automated reporting based on individual investor details.
With many automation platforms they are about freeing up time within a team to be more valuable to both their team and clients. That is where this platform hits its stride.
Investor communications was taking a large portion of their time to create bi-annual reports based on current investment positions per investor.
Linking our platform through APIs to the raw data, we process this through many custom calculations to generate on the fly up to date reports to each investor individually.
This gave the team a new avenue to communicate on a regular basis through the portal and simplify their process.
Time saved in generating custom reports has been invaluable to the team, enabling them to focus on core business activities whilst having happier investors.